Social Networks Auto Poster PRO for WordPress Multisite (WordPress MU)
Social Networks Auto Poster PRO for WordPress Multisite (WordPress MU)
This Edition has all features from Social Networks Auto Poster PRO and adds a separate management module for WordPress Multisite SuperAdmin
Already have SNAP Pro? Please see here for the upgrade info: SNAP Pro to SNAP Pro for WordPress MU Upgrade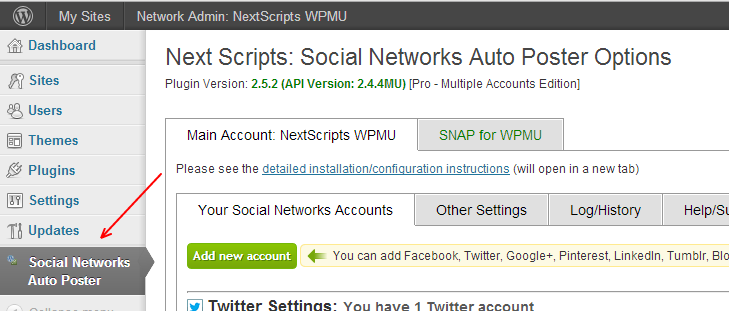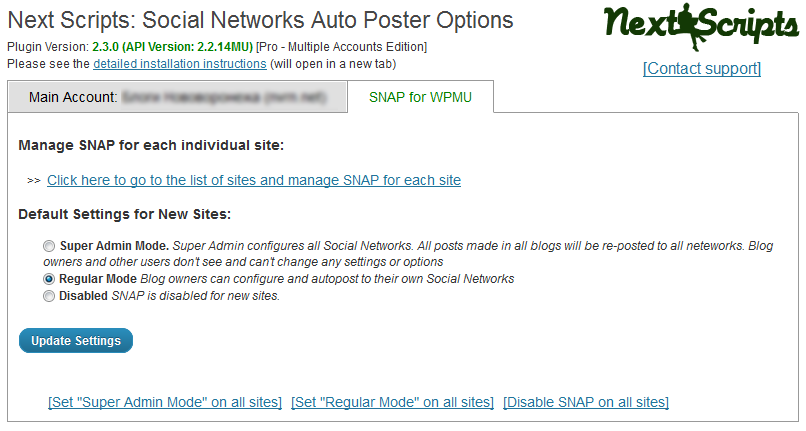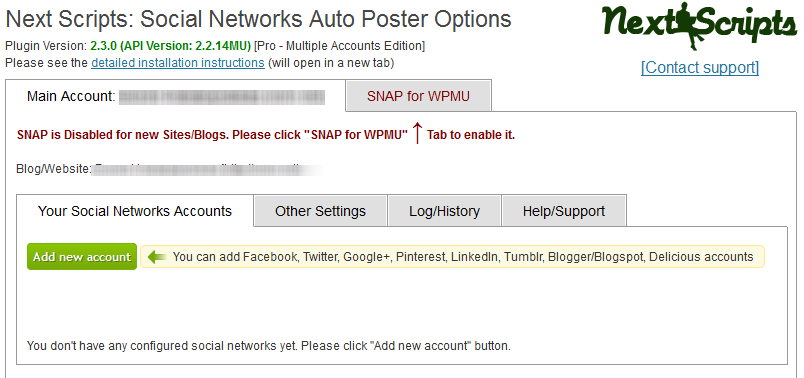 WordPress Multisite SuperAdmin can setup the whole network to:
- All Blogs/Sites autopost to networks configured by Super Admin
– Each Blog/Site Admin can configure and auto-post to it's own networks
– Super Admin can enable/disable auto-posting
Super Admin can also manage/setup/disable/override SNAP settings for each Blog/Site.

**Order for SNAP PRO for WordPress Multisite includes SNAP PRO **
Paypal:

---
** Paypal users: Download links will be sent to your confirmed Paypal email only. Please make sure you have access to your Paypal email before placing an order.
** Credit Card users: Credit card processor takes it's time to process order. It could take from 10 minutes to 6 hours. You will get the email from us once your order is complete and your account and download links are ready.
What to do after the order?
Please see the
"Upgrade/Activation" instructions
---
Already have SNAP Pro?
Please see here for the upgrade info: SNAP Pro to SNAP Pro for WordPress MU Upgrade