Using custom URLs in Autoposts
Using custom URLs in Autoposts
You can setup custom URL for all networks and for each one individually.
You can set the URL at the top of the metabox and it will used for all links, attachments and %MYURL% tag.
You can also set the custom URL for each network that makes posts with attachments.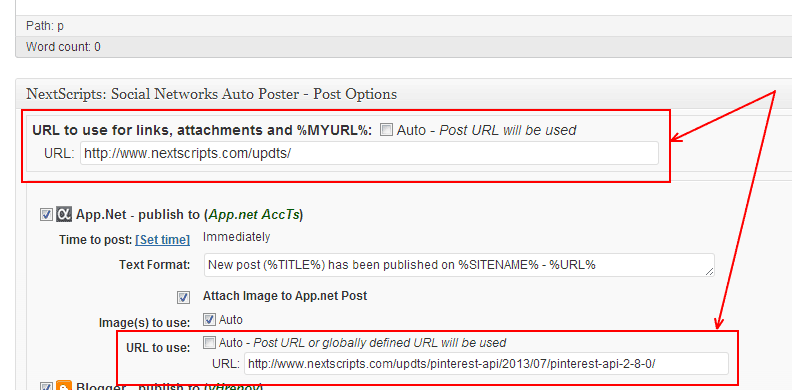 If you are adding posts automatically, you can put your URL into the snap_MYURL custom field.
** Added in version 3.0.0
URL Shorteners
URL Shorteners: bit.ly, goo.gl, Rebrandly, YOURLS and built in WordPress URL Shortener
Export/Import Plugin settings
You Export and Import all plugin settings as backup or to move it to another site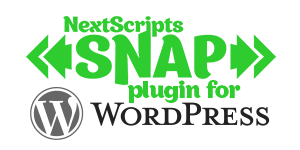 Pro version upgrade adds the ability to configure more than one account for each social network and some additional features.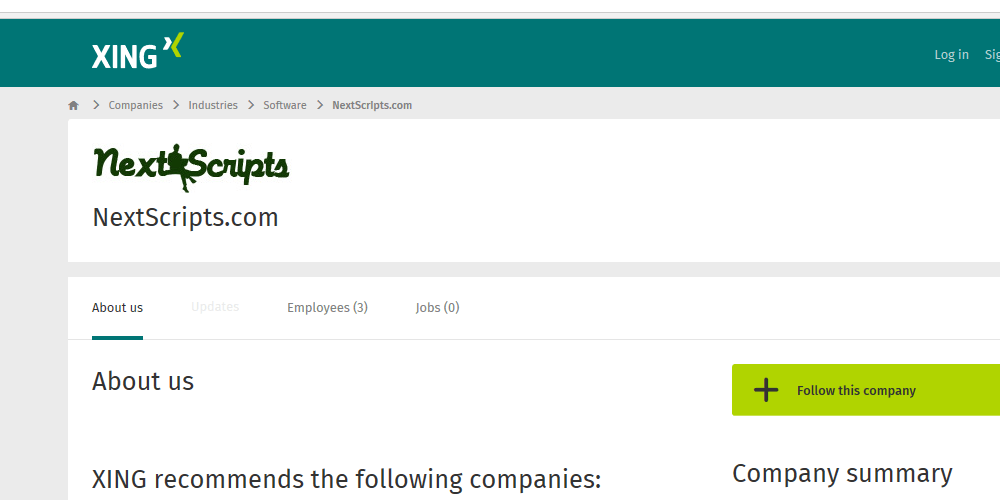 XING has recently decided to discontinue its official free API. Today we are introducing the better alternative - new NextScripts Premium API for XING. Unlike the API from XING that was able to make posts to profiles only, NextScripts Premium API for XING can post to...