Latest releases, news and announcements
Latest releases, news and announcements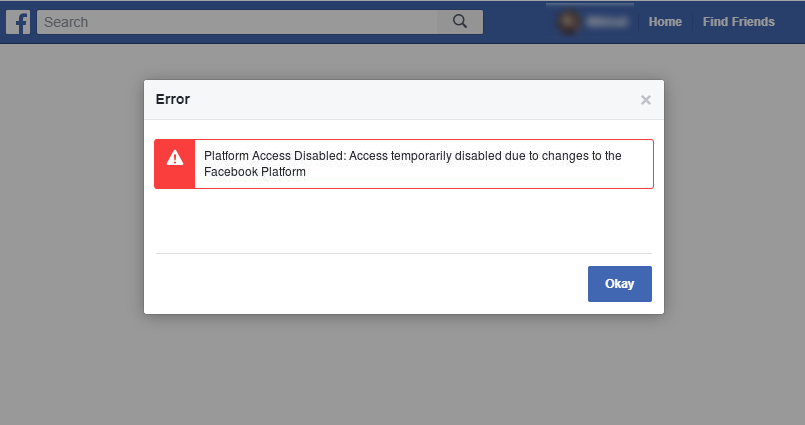 Facebook recently became a major troublemaker for the SNAP.
Unstable Graph API 2.12
It started with the release of the very buggy and unstable Graph API 2.12. The first thing it broke is the ability to post to pages as "page name".  Posts were posted as personal name and went to the "community" section of the page.  Facebook acknowledged the bug and tried to fix it. As of today it's fixed for most users, but some are still experiencing it. More info about that here.
Graph API 2.12 also removed the ability to post to any groups (even public) where you just a member. Only admins can post to groups.
Graph API 2.12 also tightened up security basically forcing people to switch sites to https (ssl) protocol. It came in form of "Insecure Login Blocked: You can't get an access token or log in to this app from an insecure page. Try re-loading the page as https://" error. More info about that here.
To make things worse (much worse) right after the release of already unstable Graph API 2.12 Facebook got hit with now famous "User's data leak" issue.  Data got leaked through the misuse of API apps, so Facebook started to shake it down. Right now all apps are getting reviewed and checked for undesired activities. As the result platform become unstable to almost unusable level.  Many apps just randomly stop working partially or completely.  Some apps lost an ability to be authorized, some can't post to groups anymore, some can't post to pages, some apps are getting  temporarily disabled.
All kinds of pretty useless error messages are thrown:
(#200) Access to this data is temporarily disabled for non-active accounts due to changes we are making to the Facebook Platform
(#200) Permissions error
(#200) The user has not authorized the application to perform this action.
(#283) Requires manage_pages permission to manage the object
Platform Access Disabled: Access temporarily disabled due to changes to the Facebook Platform.
End of Groups API
As this wasn't enough today Facebook issued a new statement announcing the end of some API features used by SNAP.  It looks like starting today Groups are no longer available though the API at all. It's also unclear what will happened to pages.
The end of autoposting to Groups comes in form of this error:
Unsupported post request. Object with ID '***************' does not exist, cannot be loaded due to missing permissions, or does not support this operation
.
What's next?
We are considering the possibility of creating our own Premium API for Facebook. It won't be free, but it will be free from all native Facebook API platform troubles and limitations. We understand that ability to post to Facebook Groups is essential for a lot of SNAP users.
UPDATE: We did some extensive research and it looks like it will take us about a week to make our own API for Facebook. The first release will contain only API for posting to groups, then we will add profiles and pages. It also looks like our API WILL NOT have any recent Facebook's restrictions. It will be able to post to all groups (public, closed, secret) where you can normally post (yes, no "admin privileges only" anymore). SNAP API for Facebook will be available to all active "SNAP Premium API" subscribers and prepaid users. 
UPDATE2: SNAP API for Facebook is now available as Beta (supports only autoposting to Groups) to all active Premium API subscribers and prepaid users. Please update SNAP plugin to version 4.2.2, API to version 4.3.3 and SNAP Upgrade helper to version 1.5.5.
UPDATE3: SNAP plugin to version 4.2.2 comes with a potential fix/workaround for "Cannot post as page, Forced to post as visitor" issue.
42 comments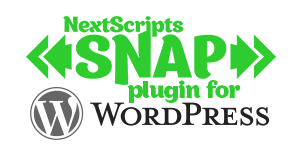 Pro version upgrade adds the ability to configure more than one account for each social network and some additional features.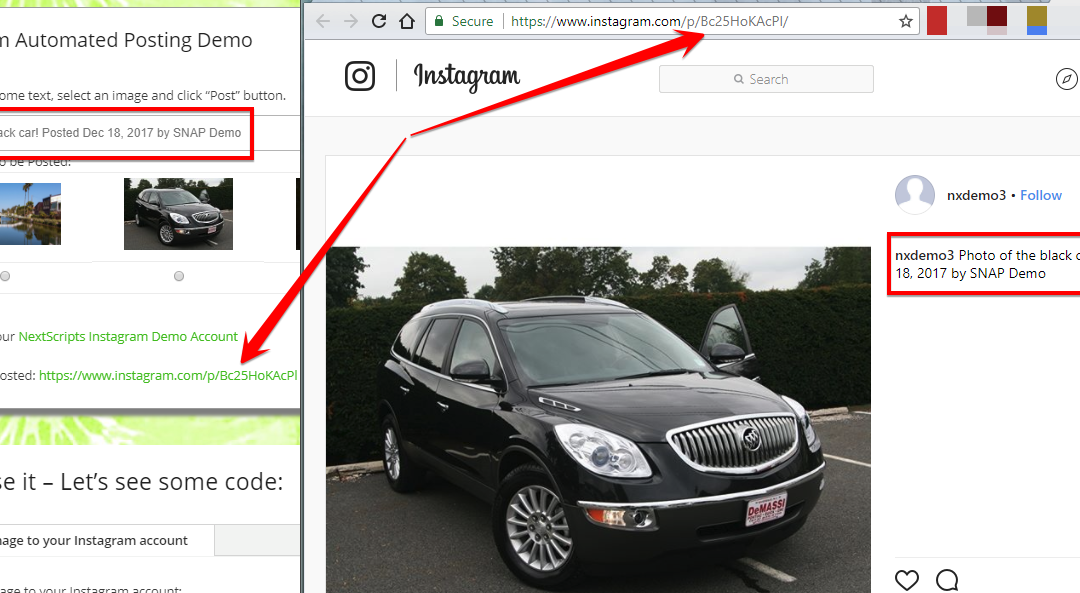 Instagram made some very big changes to authentication process. About 70% of our users are affected by them. Before the changes the process was quite simple: Sometimes Instagram decided that login from SNAP is "unusual" and asked for confirmation. You just had to open...