SNAP Premium API for WordPress
SNAP Premium (Runtime) API Subscription for WordPress
What is it?
SNAP Premium API is a set of libraries that allow SNAP WordPress Plugin autopost to networks that don't have native APIs. SNAP Premium API does not require any coding. It's automatically installed and it seamlessly works in the SNAP Pro WordPress plugin.
What is the difference between SNAP Plugin and SNAP API?
Please see detailed explanation here: SNAP Plugin vs SNAP API: What is the difference?
Why some networks are free and some are not?
Please see detailed explanation here: SNAP: Free vs Premium Networks
What is included?
1 year of access to all available API libraries. As of now:
-
Google+
- post to Google+ Profile, Google+ Branded Pages, Google+ Business Pages, Google+ Collections, Google+ Communities. Also an ability to post to Google+ Collections and Google+ Communities as "Page".
-
Pinterest
- pin images to your Pinterest Boards.
-
Instagram
- post your images with description.
-
LinkedIn
- post to LinkedIn Company pages and LinkedIn Groups.
-
Flipboard
– Post to your magazine.
-
Reddit
– post to your own subreddits.
-
YouTube
- post messages to your YouTube channel feed. Ability to attach existing YouTube videos to posts.
-
XING
- post to your profile, groups and company pages
If another network is added during the year, you will get immediate access to it.
[Limited Time Only Offer] - ($49.95 value) - Get SNAP PRO Plugin for Free with the order of SNAP AP)
Subscribe to SNAP API (Runtime) here:
Don't want a subscription? Interested in discounts for multi-year pre-payments? Not sure what exactly do you need? Please use the advanced product ordering.
SNAP API:
 Premium API for WordPress (not downloadable, will work only with SNAP WordPress Plugin)
($49.95/year)
 Premium API for PHP
($75/year)
 Universal API for PHP
($99/year)
 I don't need API
SNAP WordPress Plugin:
 SNAP Pro Plugin for Wordpress 

($49.95)
 SNAP Pro Multiuser Plugin for Wordpress 

($149.95)
 I don't need WordPress plugin
Subscription/One time Payment/Pre-Payment:
 Subscribe to yearly payments.
Make one time payment for
 1 year
 2 years (10% discount)
 3 years (15% discount)
 5 years (20% discount)
 10 years (30% discount)
 Lifetime

Summary:
Promotion/Discount: Get SNAP Pro WordPress Plugins for free ($49.95 value)
Plugin: $49.95 - $49.95 (Discount) = Free
API: $49.95/year
Total: $99.90 first payment and then $49.95/year
Your Price:

$49.95/year
Payment Method:



Once you click "Pay Now" you will be redirected to Paypal to complete the payment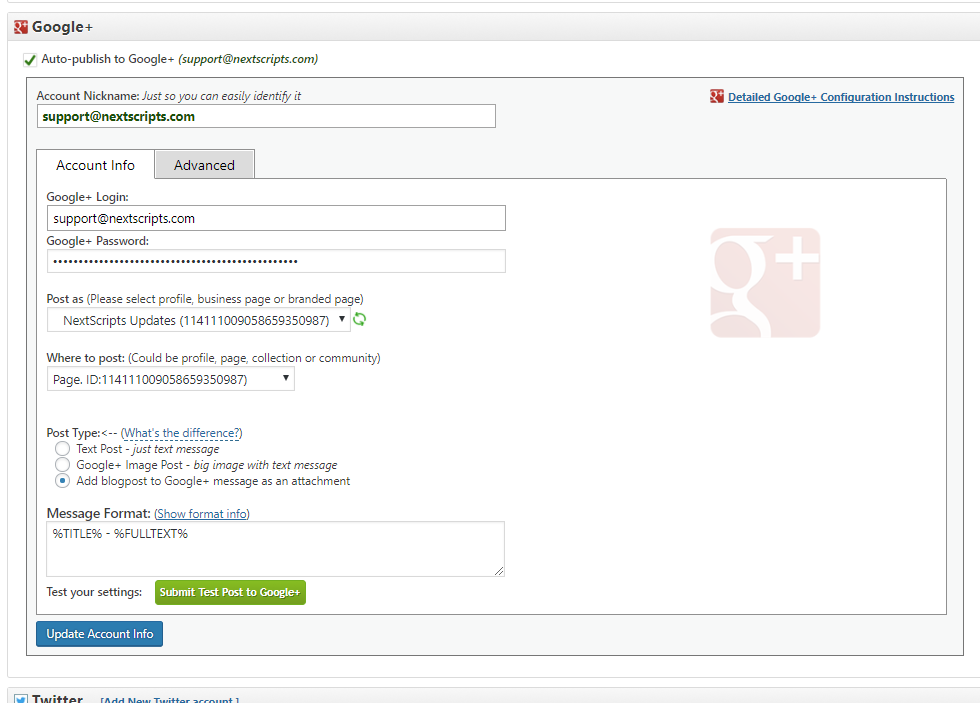 FAQ
I used to have the subscription, but it has been canceled. Can I renew it? Do I need to re-configure all networks?
Yes, of course, you can renew it. Just use the same payment buttons above. You don't need to re-configure your existing networks. If you use the same email as before, your sites should get the upgraded code with the next update (2-4 hours). You can speed it up by clicking the "[Check for API Update]" link button in the Help/Support/About tab. if you use a different email, please go to the Help/Support/About tab, click "[Change Activation Key]" and enter your new key. All settings and already configured networks will stay intact.
Can I download it and use it in my own projects?
No, SNAP Premium API for WordPress is a "Runtime" library and it is NOT downloadable. It will be installed inside your SNAP WordPress Plugin and it will work only from SNAP WordPress Plugin. if you need downloadable API that can be used from PHP you can get it from here: https://www.nextscripts.com/snap-api/
Is it hard to install?
There is no installation at all. All you need to do is to enter your activation key to your SNAP WordPress Plugin and all API libraries will be installed automatically. SNAP PRO Plugin/API Upgrade/Activation
Can I cancel?
Yes, you can cancel your subscription at any time. Please see the answer in the FAQ – #16 How can I cancel my subscription?
Do I need to purchase SNAP WordPress Plugin too?
"Pro" version of SNAP WordPress Plugin is included with API subscription for free.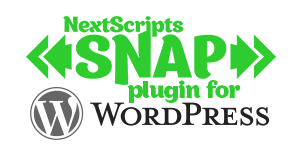 Pro version upgrade adds the ability to configure more than one account for each social network and some additional features.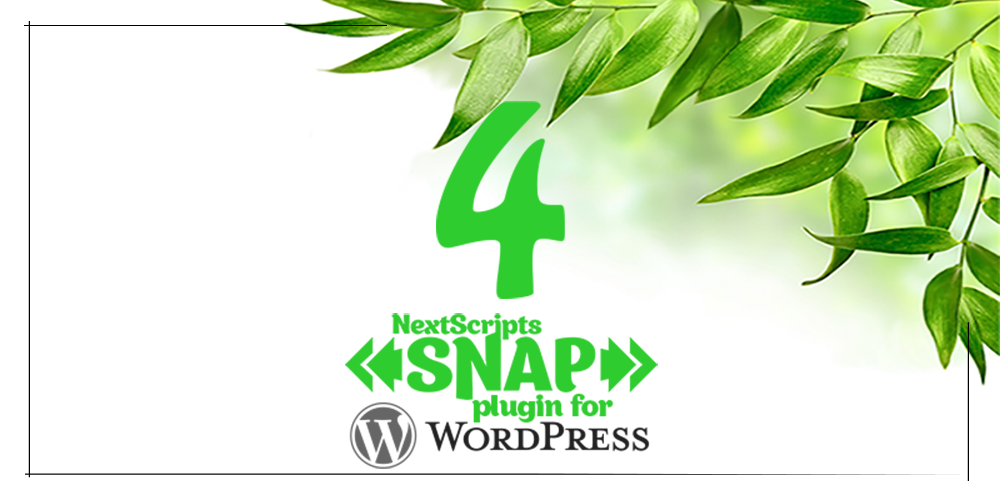 SNAP for WordPress Version 4 has been released. This is the biggest SNAP update ever. Almost 100% of the code was re-written. - New Autoposting Engine. Faster and 180% more efficient engine. It takes less memory and resources to preform autoposting jobs. - Old Posts...