Setup/Installation: Reddit - Social Networks Auto-Poster for WordPress
How to setup Reddit in SNAP WordPress plugin and API
UPD: Important! Reddit is available in the SNAP Pro version only!
Connect Reddit to your WordPress.
1. Login to your WordPress Admin Panel, Go to the Settings->Social Networks AutoPoster Options.
2. Click "Add New Account", select Reddit from the dropdown list.
3. Fill Reddit Username and Password.
4. Enter your "Subreddit ID". Please do not try to post to subredits that you do not own. Reddit is very serious about it's policy that prohibits sharing your own links. You will loose posting privileges and you account will be banned if you post to public subreddits.
5. Fill the "Post Title Format" and "Post Text Format". Defaults are %TITLE% for "Post Title Format" and %TEXT% for "Post Text Format"
6. Click "Update Settings".
2. Your Reddit account is ready to use.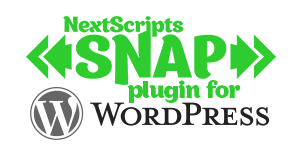 Pro version upgrade adds the ability to configure more than one account for each social network and some additional features.
Support for "Google My Business" is coming this fall. Google recently made some kind of blog-a-like functionality available for local business listings. As a local business owner you can add posts, events, offers as well as products to your business listing. Although...