Setup/Installation: Diigo - Social Networks Auto-Poster for WordPress
How to setup Diigo in SNAP WordPress plugin and API
Diigo is a social bookmarking site. It is using a combination of login/password based API with API Key.
To use the Diigo API, an API key is required. The authentication uses HTTP Basic authentication – a standard authentication method that includes base64 encoded username and password in the Authorization request header.
[Update – January, 2017] Diigo is now allowing the use of the Diigo API to "Diigo Premium" accounts only.
Diigo Configuration
1. Get Diigo API Key.
You can get Diigo API Key from https://www.diigo.com/api_keys.
1. Click "Sign up for an API key".



2. Fill the form with your info.
Please use your own information, don't literally re-type "NextScripts Blog", "NextScripts.com" and other sample info.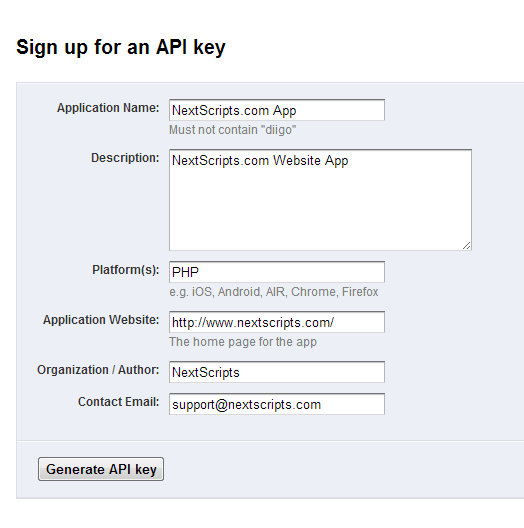 3. Notice your API Key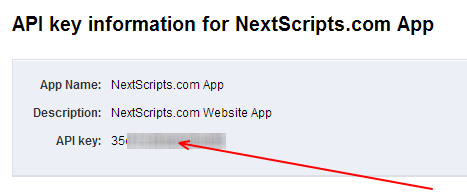 2. Connect Diigo to your WordPress.
1. Login to your WordPress Admin Panel, Go to the Settings->Social Networks AutoPoster Options.
2. Click "Add New Account", select Diigo from the dropdown list.
3. Fill Diigo API Key from step 1.
4. Fill Diigo Username and Password.
5. Fill the "Post Title Format" and "Post Text Format". Defaults are %TITLE% for "Post Title Format" and %TEXT% for "Post Text Format"
6. Click "Update Settings".
2. Your Diigo account is ready to use.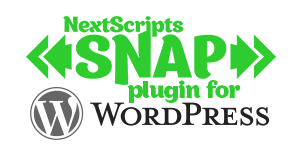 Pro version upgrade adds the ability to configure more than one account for each social network and some additional features.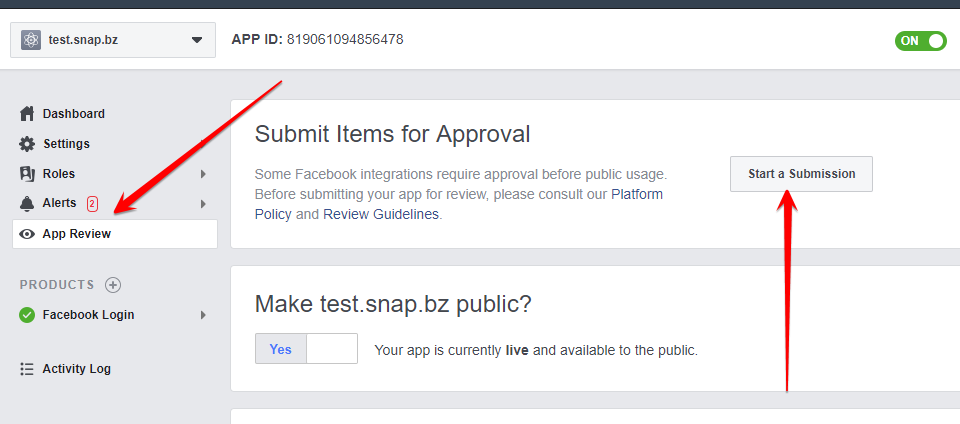 We are getting a lot of questions about upcoming deadline for Facebook app review. People are asking what should we do. The honest answer would be: "No one has any idea". We submitted several apps for Facebook review using different ways of describing and explaining...