Setup/Installation: Facebook - Social Networks Auto-Poster
How to setup Facebook in SNAP WordPress plugin and API
XING uses OAuth 1.0 for authentication and authorization. You need to setup XING Application, connect this application to your blog and authorize it.
XING is supported since SNAP for WordPress 3.4.4

Sorry, but XING decided to discontinue it's free public API several months ago.
Those instructions are only for people who already have xing apps.

Please see the instructions below:
XING Configuration
1. Create a XING app.
1. Login to your XING account.
2. Go to the Developers->My Apps Dashboard page: https://dev.xing.com/applications/dashboard
3. If you already made an application you will see it's info here, otherwise click "Create app" button.

4. Fill "Application Name", click "Save"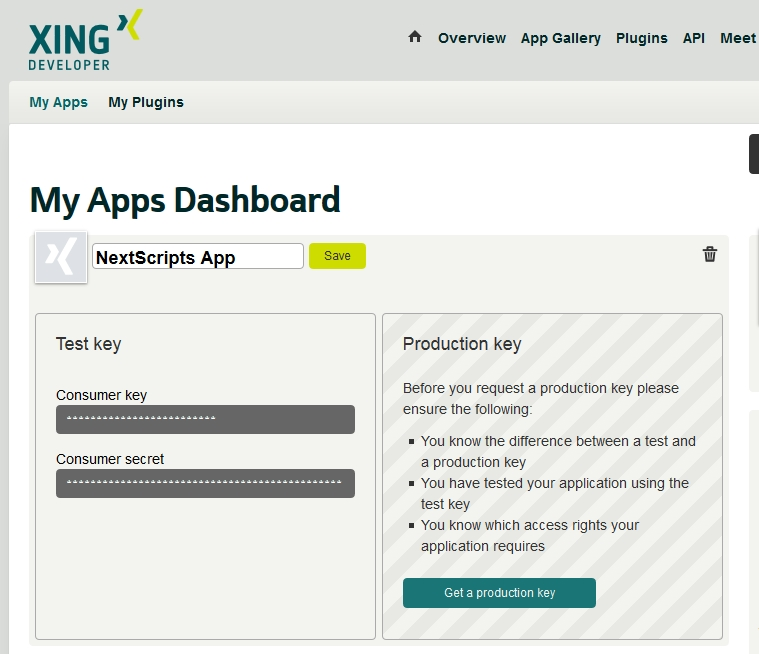 – Notice Consumer Key and Consumer Secret
Please note. XING will give you "TEST" key. Until recently "TEST" key could've been used only for private posts. Right now XING says: "Each application receives a Test Consumer Key which can be used to test all of the available API calls. For security reasons the response data will be partially scrambled.". Whatever that means, right now we don't see any issues with posts made by SNAP with the "TEST" keys. Anyway keep that in mind and maybe try to apply for "Production Key". Although we don't have any success with that. Our applications were just ignored.
Your App is ready to use.
2. Connect XING to your WordPress.
1. Login to your WordPress Admin Panel, Go to the Settings->Social Networks AutoPoster Options.
2. Click green "Add new account" button, select "XING" from the list.
3. Fill "Consumer Key" and "Consumer Secret" from step 4 above.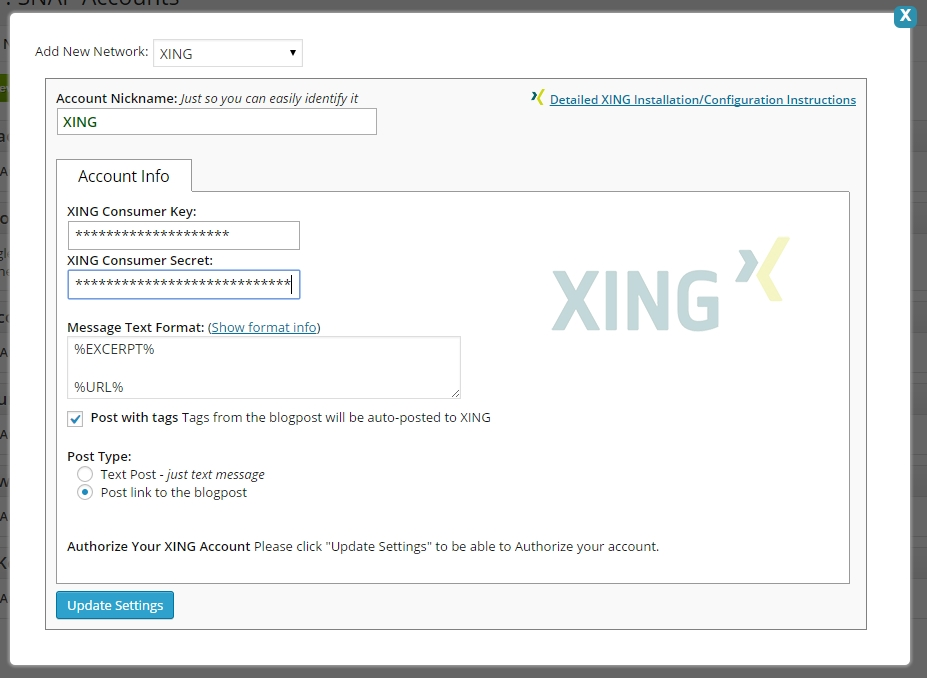 3. Authorize XING for your WordPress.
1. Click "Update Settings". Notice new link "Authorize Your Facebook Account".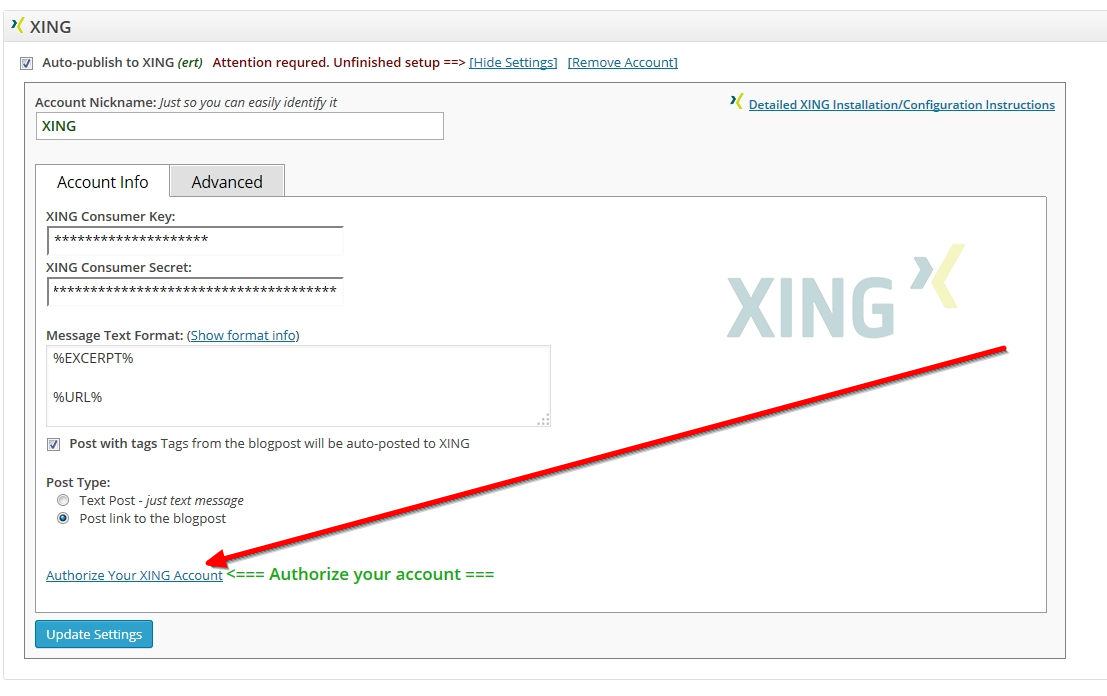 2. Click "Authorize Your XING Account" and follow the authorization wizard. XING will ask you to allow access to your account.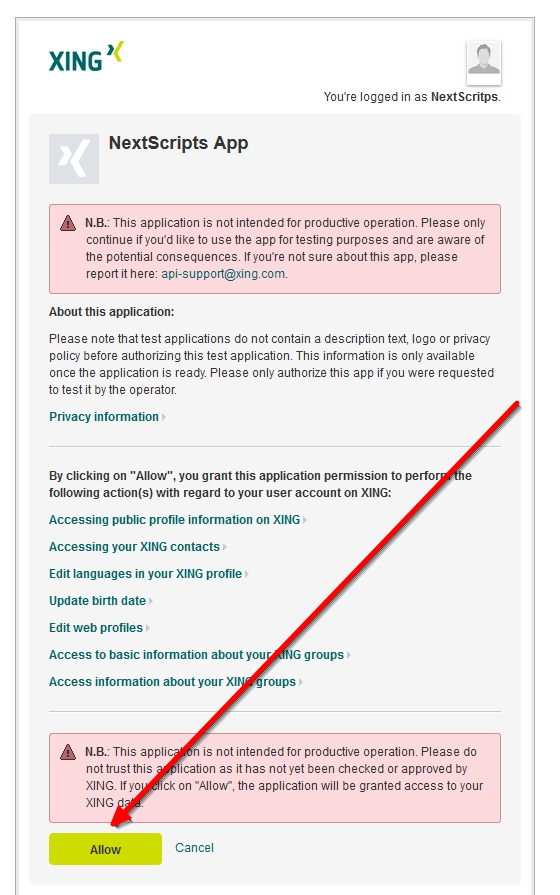 4. Your XING account is ready to use.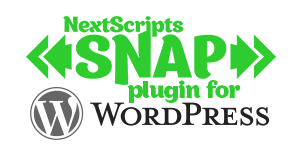 Pro version upgrade adds the ability to configure more than one account for each social network and some additional features.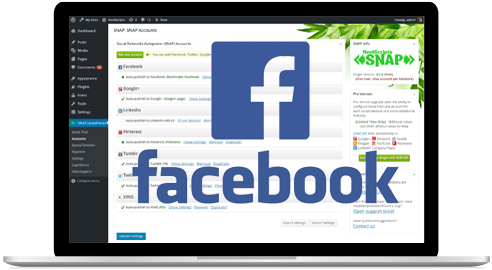 What happened with Facebook? Facebook made changes to it's API access policy on May 1st, 2018. As the result we introduced our own Premium API for Facebook.  We feel that we need to explain how exactly those changes affected SNAP. Since the beginning Facebook native...