Setup/Installation: Blogger - Social Networks Auto-Poster for WordPress
How to setup Blogger in SNAP WordPress plugin and API
Blogger can use built-in API with oAuth. Also it can benefit from the NextScripts Universal API Library if you have it installed.
You can choose what API you would like to use.
Blogger(Google) Native API: Free built-in API from Blogger/Google. Free built-in API from Blogger. More secure, more stable. More complicated – requires approval of access to API by Google (3-5 days) and authorization.
NextScripts API for Blogger: Premium API with extended functionality. Easier to configure, but less secure – requires your password.
Blogger Configuration
1. Connect Blogger to your WordPress.
1. Login to your WordPress Admin Panel, Go to the Settings->Social Networks AutoPoster Options.
2. Click green "Add new account" button, select "Blogger" from the list.
other then using your main Google account.
3. Enter the Blogger Blog ID. Log to your Blogger management panel and look at the URL: https://www.blogger.com/blogger.g?blogID=8959085979163812093#allposts. Your Blog ID will be: 8959085979163812093.
a. Click on your blog name at the main Blogger management panel.
b. You will see your Blog ID in the address bar.
3. If you are using NextScripts API for Blogger, please fill Blogger Login and Password. If you are using native Blogger API, please fill client ID and Client Secret.
  ===>> Show How to get Blogger API Client Key and Secret
5. Click "Update Settings".
2. Your Blogger is ready to use.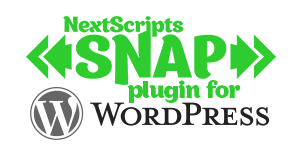 Pro version upgrade adds the ability to configure more than one account for each social network and some additional features.
What happened? SNAP Pro is checking for API update every 6 hours. Today (May 22, 2019) around 6:30PM EST Google Cloud messed our update server for about 7 minutes. A bunch of "lucky" sites that were checking for update during those 7 minutes got their plugin cache...