Contact Us
Please contact us if you have any questions
Please contact us if you have any questions.
If you have technical problems we would recommend you to open a Support Ticket.
Have some general questions? Please see the General FAQ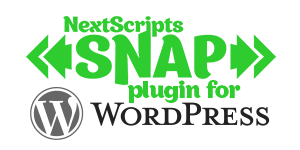 Pro version upgrade adds the ability to configure more then one account for each social network and some additional features.
What happened? SNAP Pro is checking for API update every 6 hours. Today (May 22, 2019) around 6:30PM EST Google Cloud messed our update server for about 7 minutes. A bunch of "lucky" sites that were checking for update during those 7 minutes got their plugin cache...
Support for "Google My Business" is coming this fall. Google recently made some kind of blog-a-like functionality available for local business listings. As a local business owner you can add posts, events, offers as well as products to your business listing. Although...