SNAP Pro to SNAP Pro Multiuser Upgrade
You can upgrade SNAP Pro WordPress Plugin ($49.95) to SNAP Pro Multiuser WordPress Plugin ($149.95/year) Upgrade - $100
Already have "SNAP Pro WordPress Plugin"?
You can upgrade "SNAP Pro" to "SNAP Pro MultiUser WordPress Plugin" by paying just the $100 price difference.
Please enter the email you used to make an order and see your upgrade options: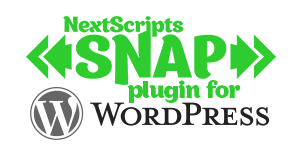 Pro version upgrade adds the ability to configure more than one account for each social network and some additional features.

What happened? SNAP Pro is checking for API update every 6 hours. Today (May 22, 2019) around 6:30PM EST Google Cloud messed our update server for about 7 minutes. A bunch of "lucky" sites that were checking for update during those 7 minutes got their plugin cache...