Alternative Instagram Configuration
Alternative Instagram Configuration
You can use your active session ID to Connect your site to Instagram
You need SNAP WordPress plugin version 4.1.4 or later.
How to get Session ID
1. Login to your Instagram account in any modern Browser (Chrome, Firefox, Edge, Safari).
2. Open Development console. Press F12 or do a right click and select "Inspect" or "Inspect Element" from the menu.
3. Open a tab with stored page items. That tab called "Storage" in Firefox, "Application" in Chrome and "Debugger" in MS Edge.
4. Click on "Cookies", then on "https://www.instagram.com/"
5. Find a cookie with the name "sessionid". Double click on the value and copy it.
Google Chrome: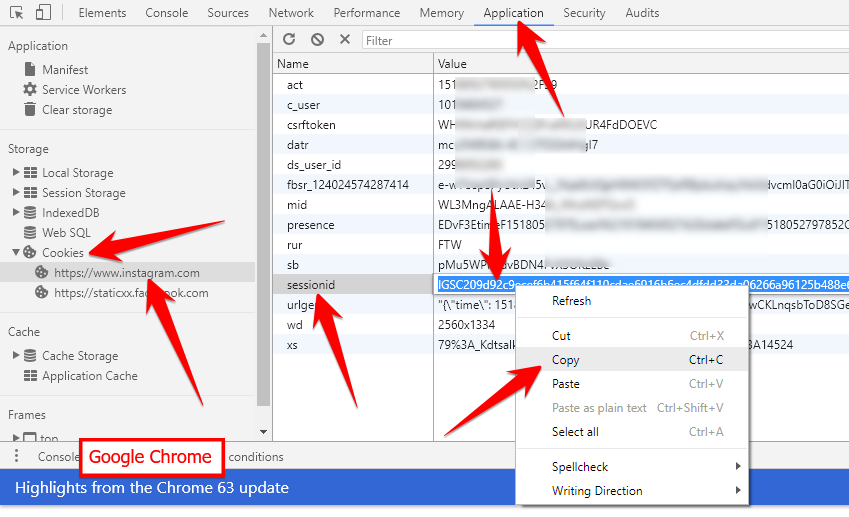 FireFox: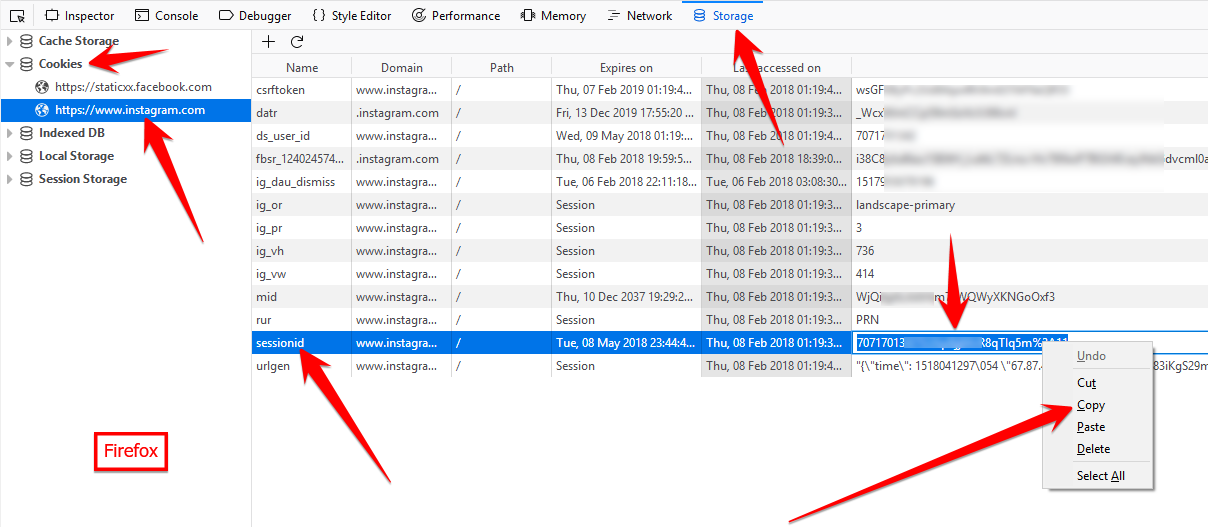 Microsoft Edge: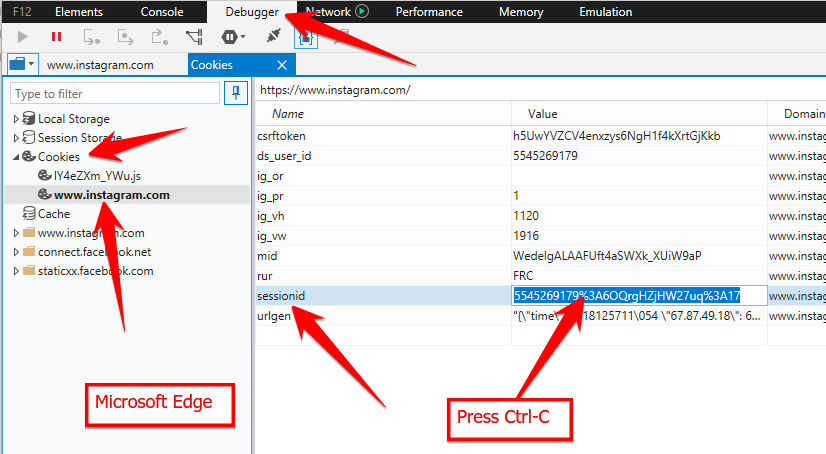 6. Paste this value to the "Session ID" field in the plugin.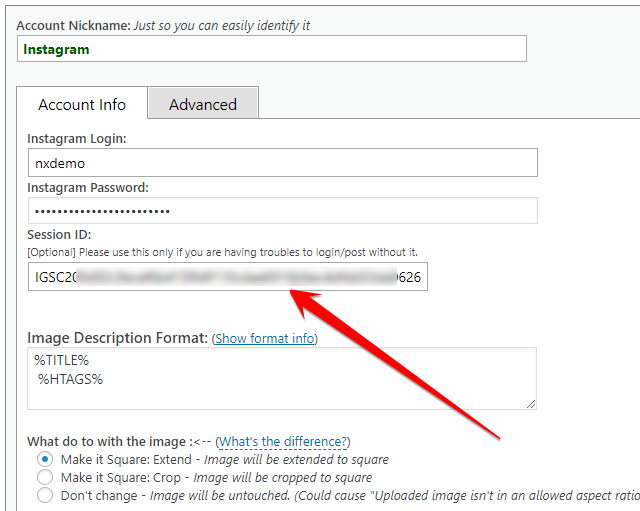 7. Save Settings, try to post.
You are done setting your SNAP Wordpress plugin.
[VERY Important]
Please
DO NOT logout from Instagram
in the browser where you got the session. You can close the browser, but don't click "Logout" button. Logout will destroy the session and autoposting will stop working. You will need to get a new session ID if you logout.
If you need to set several different accounts
, you can open an
"Incognito"
window in your browser, login, get a session ID and close the window. Then you can open another "Incognito" window for the next account.
Just don't ever click "logout" button.
Universal and Premium API for PHP
[Please Note]This part is NOT for WordPress plugin. This part is ONLY for plain PHP Developers who are using SNAP Universal and Premium API for PHP
Add this to your code right after you initilize the class:
$nt->sid = $ValueFromTheCookie;
$ValueFromTheCookie must contain the "sessionid" value that you got from the instructions above.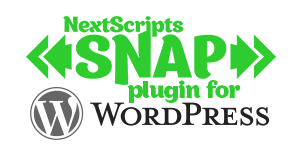 Pro version upgrade adds the ability to configure more than one account for each social network and some additional features.
<h4>Instructions</h4><!-- [et_pb_line_break_holder] -->

What happened? SNAP Pro is checking for API update every 6 hours. Today (May 22, 2019) around 6:30PM EST Google Cloud messed our update server for about 7 minutes. A bunch of "lucky" sites that were checking for update during those 7 minutes got their plugin cache...