Setup/Installation: Delicious - Social Networks Auto-Poster for WordPress
How to setup Delicious in SNAP WordPress plugin and API
[sc:INSTMENUSML]Delicious is using simple login/password based API that require https requests and HTTP-Auth.
Delicious Configuration
1. Connect Delicious to your WordPress.
1. Login to your WordPress Admin Panel, Go to the Settings->Social Networks AutoPoster Options.
2. Click "Add New Account", select Delicious from the dropdown list.
3. Fill Delicious Username and Password.
4. Fill the "Post Title Format" and "Post Text Format". Defaults are %TITLE% for "Post Title Format" and %TEXT% for "Post Text Format"
5. Click "Update Settings".
2. Your Delicious account is ready to use.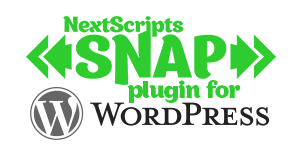 Pro version upgrade adds the ability to configure more than one account for each social network and some additional features.
<h4>Instructions</h4><!-- [et_pb_line_break_holder] -->

What happened? SNAP Pro is checking for API update every 6 hours. Today (May 22, 2019) around 6:30PM EST Google Cloud messed our update server for about 7 minutes. A bunch of "lucky" sites that were checking for update during those 7 minutes got their plugin cache...