Setup/Installation: LinkedIn - Social Networks Auto-Poster for WordPress
How to setup LinkedIn in SNAP WordPress plugin and API
 LinkedIn Native API
 Looking for Premium API Configuration Instructions? Here: Premium API for Linkedin Instructions
LinkedIn native API uses the OAuth protocol to give your application authorized access to the APIs. You need to register your application on theirs developer portal and receive an API key and API secret. This key helps us identify your application and lets you make an API call. Once you've registered your app, a developer token and secret is provided to you along with your API key.
LinkedIn Configuration
1. Create an app for your website
1. Login to your Linked In account.
2. Go to the Developers page: https://www.linkedin.com/developers/
3. Click "Create app" button.

5. Fill "Company Name", "App Name", all other required info, upload your logo and agree to terms of use. Click "Create App" button.
[Update: Feb 2019] Company page is now required to create an app. If you don't have it, you can create on with your name as "self employed".
Please use your own information, don't literally re-type "NextScripts.com" and other sample info.

 *** Company Pages. 
If you need to post to company pages, please expand "Products" section and check "Marketing Developer Platform". You will receive an email with form that you will need to fill and then in several days you will receive an approval for it
.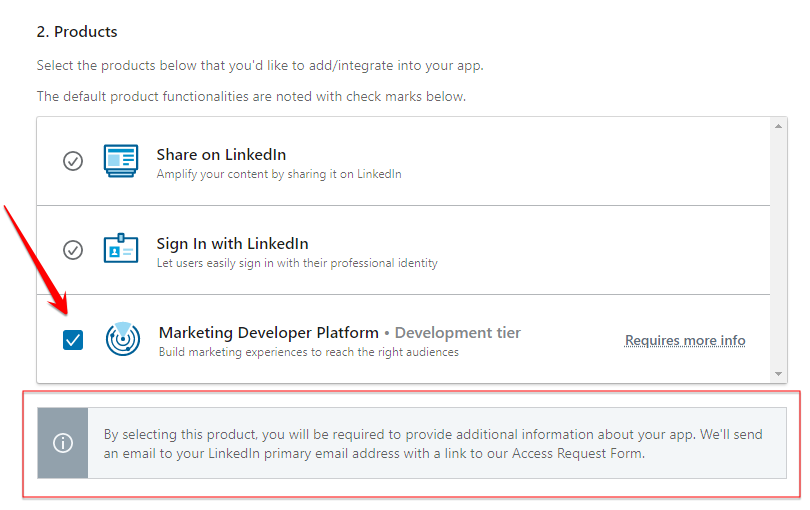 6. Click "Auth" tab on top
Here you will see the Client ID and Client Secret (Click the eye icon to reveal it) .
7. Scroll down to the "OAuth 2.0 settings" section. Click on the pencil icon, than on "Add redirect URL" link
Enter your URL from the plugin accounts page (Please see FAQ 1.16 )
FAQ 1.16. What is "URL of your SNAP Plugin "Accounts" page" and how to find it?
Please go to your WP Admin panel and click on "Accounts" under the SNAP|Autoposter in the left side menu. The URL of that page is the "URL of your SNAP Plugin "Accounts" page"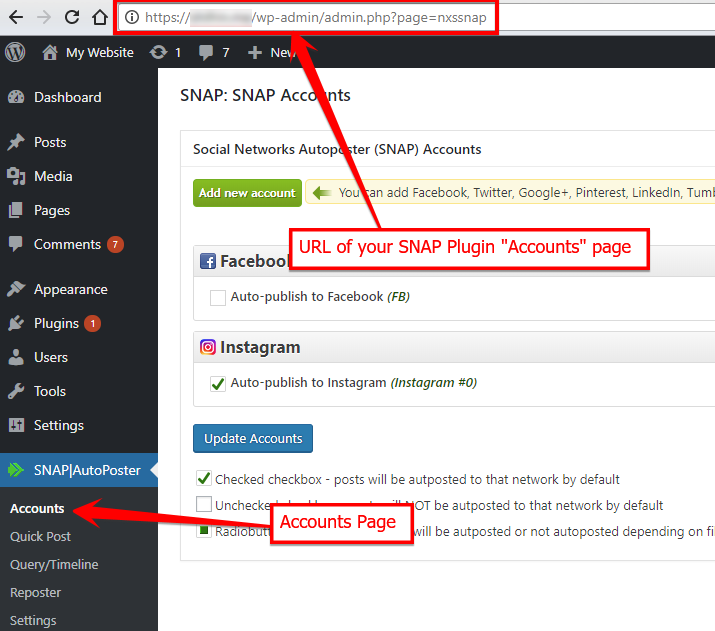 Click "Enter", then "Update" button.
Your App is ready
LinkedIn API (Profile and Company Pages)
2. Connect LinkedIn API to your WordPress.
1. Login to your WordPress Admin Panel, Go to the Settings->Social Networks AutoPoster Options.
2. Click "Add new account", select LinkedIn.
3. Fill "Client ID" and "Client Secret" from step 3 above.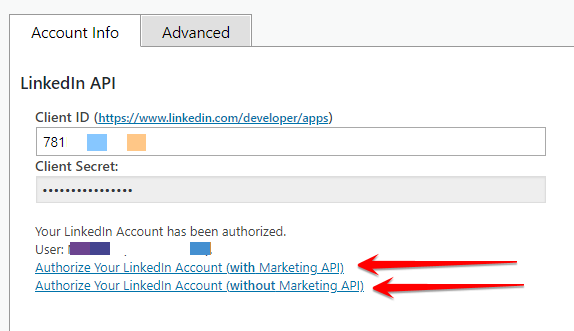 4. If you already approved for "Marketing API" click "Authorize Your Linked In Account (with Marketing API)" otherwise click "Authorize Your Linked In Account (without Marketing API)"and follow the authorization wizard.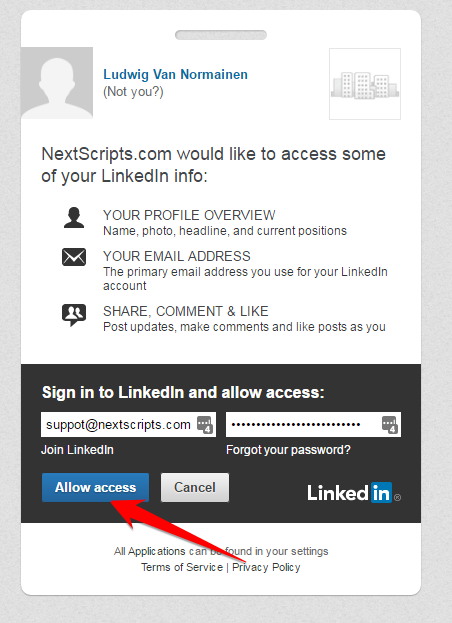 5. Your LinkedIn account is ready to post to your profile.
6. [Optional] Find your new account in the list and click [Show Settings]. Notice new dropdown showing your pages. Select Profile or one of the pages.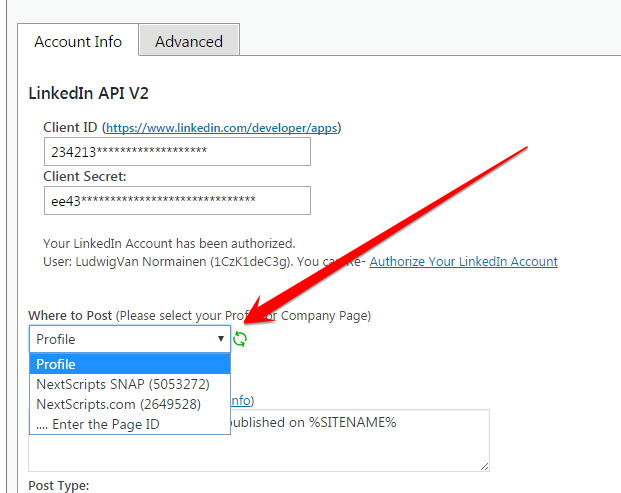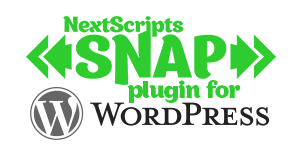 Pro version upgrade adds the ability to configure more than one account for each social network and some additional features.

What happened? SNAP Pro is checking for API update every 6 hours. Today (May 22, 2019) around 6:30PM EST Google Cloud messed our update server for about 7 minutes. A bunch of "lucky" sites that were checking for update during those 7 minutes got their plugin cache...