If you purchased SNAP before 2017
Most probably you have an account created on our old site.
If you remember your password, you can login on here and it will automatically transfer your account to the new site.
If you don't remember your password, please reset it on the old site https://old.nextscripts.com/mypage/
After that, any successful login to the either new or old site will transfer your account to the new site and you will be able to login on
My Page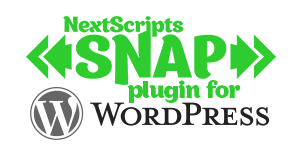 Pro version upgrade adds the ability to configure more than one account for each social network and some additional features.
Support for "Google My Business" is coming this fall. Google recently made some kind of blog-a-like functionality available for local business listings. As a local business owner you can add posts, events, offers as well as products to your business listing. Although...