The list of supported networks has grown and it become harder to identify where exactly you are auto posting. This is especially the case if you have multi-account edition. You can setup 3 blogger accounts but it's really hard to tell the difference between them when they called 36782136281467812, 67126487328747436 and 23791242917649712. Version 2.1 brings new field to all network settings called "Account Nickname" this field has no affect to any functionality, but now you can call your accounts by something more identifiable.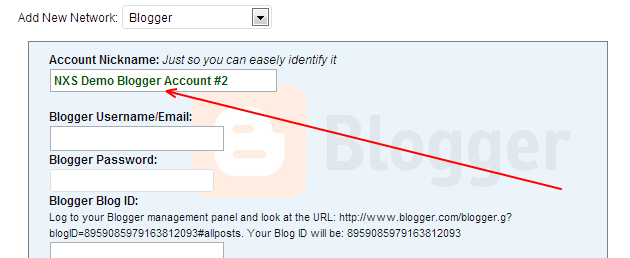 Just fill the field "Nickname" when you adding new network or editing existing one.

You will see the nicknames instead of the codes in all lists of the accounts.