The new version 2.6.1 has been released. It has better interface, DreamWidth support, ability to auto-import comments from social networks and may other improvements and bug fixes.
1. DreamWidth. Technically DreamWidth is running on the modified LiveJournal engine, so it was logical to add a support for it. Just click "Add new Network", select Livejournal from the list and then choose DreamWidth as the website to post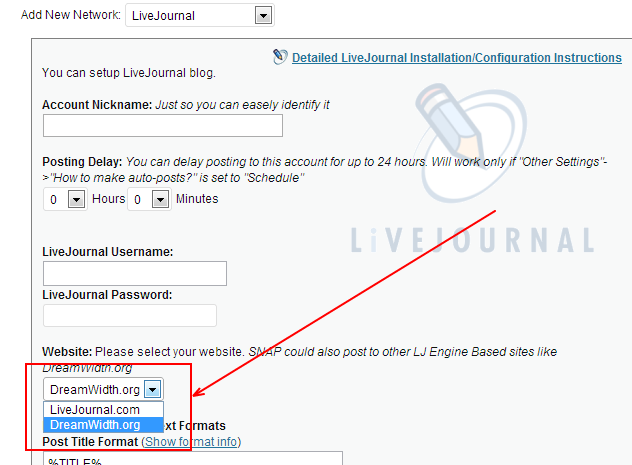 2. Import Facebook comments and post the to WordPress.
a. Go to the SNAP Settings->Other Settings and activate "Comments Import".
b. Go to the Facebook account settings and activate this feature for each account.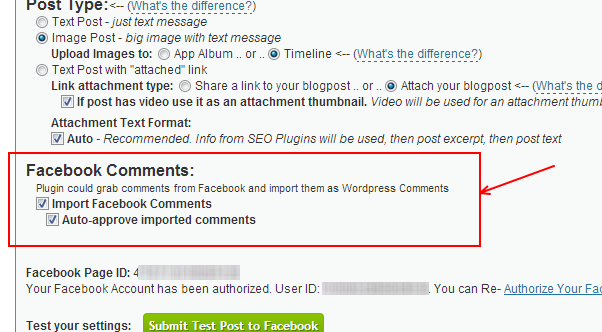 Plugin will check hourly for new comments and automatically import them and add to your posts as WordPress comments. You can also click the "Import Comments" button to get them manually.


3.
Full list of changes.
= 2.6.1 [02/01/2013] =
* Bug fix – Critical bugfix for Facebook Authorization.
* Bug fix – "Import comments" interface tweaks.
* Bug fix – "Add new network" interface tweaks.
= 2.6.0 [01/31/2013] =
* New – Ability to auto-import Comments from Social Networks and post them as WP Comments (Facebook only so far)
* New/Improvement – New Settings Interface
* New – New network (kind of): DreamWidth.org – LJ Based Website
* New – Additional URL Parameters
* New/Improvement – Plugin will invoke it's own cron in case of broken WP Cron.
* Bug fix – vKontakte – NXS API Fixed.
* Bug fix – Pinterest – fixed "board retreive" that could break the settings.
* Bug fix – Pinterest – fixed "0" board ID problem.
* Bug fix – Pinterest – fixed problem with wrong default image.
* Bug fix – Plurk – Better error handling.
* Bug fix – Fixed broken posting to selected categories only.
* Bug fix – Account assigned categories were not saved.
* Many other minor bug fixes and improvements