We have some news.
1. Version 3 Beta 4 wasn't as bad as Beta 3 in terms of new bugs and problems. Beta 5 will be available on Monday to all beta testers and then most probably Beta 6 will be public.
2. New Version 3 feature.
Due to many requests we have added the ability to share some different URL with autoposts.
You will be able to setup custom URL for all networks and for each one individually.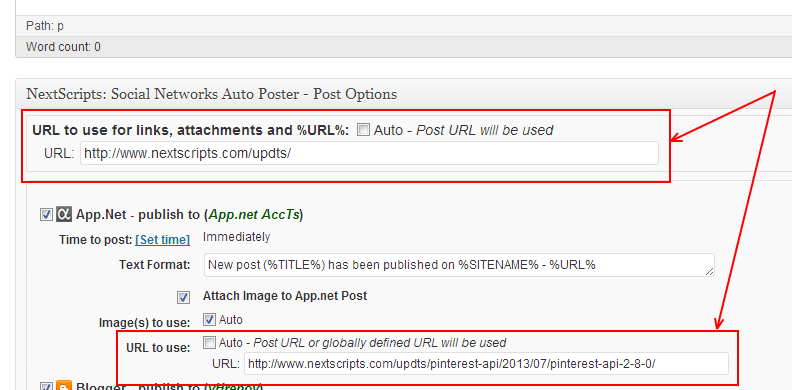 3. We set a separate blog and social networks accounts for API updates announcements.
You can always see the latest release news here: https://www.nextscripts.com/updts/
Follow any of our special accounts to stay in touch with API releases, news and updates:
Twitter: https://twitter.com/NextScripts
Facebook: https://www.facebook.com/nextscripts
Google+: https://plus.google.com/u/0/114111009058659350987/posts
RSS: https://www.nextscripts.com/updts/feed/
4. One more thing. Pinterest is rolling out new interface to everyone. Old interface become obsolete and unstable. Starting with API 2.8.0 we are no longer support old Pinterest interface. Please login to your Pinterest account and accept new changes, otherwise you will be getting 502 errors.