Version 4 is coming out soon. One of the most important new features is a completely redone auto-reposting.
Auto-reposting in version 3 was done as on/off switch per network and separate include/exclude property per each post. It was very complicated and some reposting scenarios that were not possible or very hard to setup:
– Repeat one particular tweet each day at 9AM
– Auto-Repost only posts from specific categories or tags
– Auto-Repost only posts written by specific author.
– Auto-Repost only "Image" format posts, not "Link" or "Standard".
– Auto-Repost some specific posts from 9AM to 11AM and some different posts from 6PM to 9PM
Version 4 will use Reposter Actions. Each Reposter Action can be configured individually and you can setup what posts should be posted to what networks and when should it happen.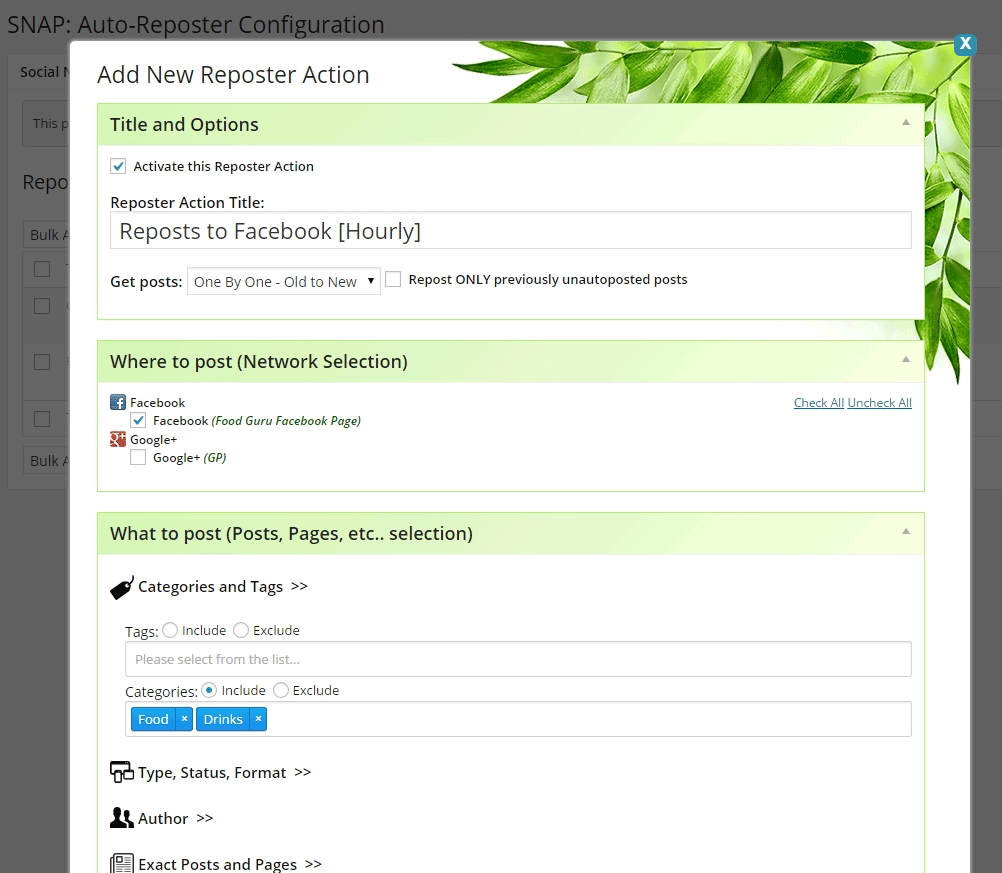 Reposter Action has 4 configurable sections
1. You can Activate/Deactivate the Reposter and set ho to get your posts – One-by-one or Randomly.

2. You can choose what networks this Reposter should post to.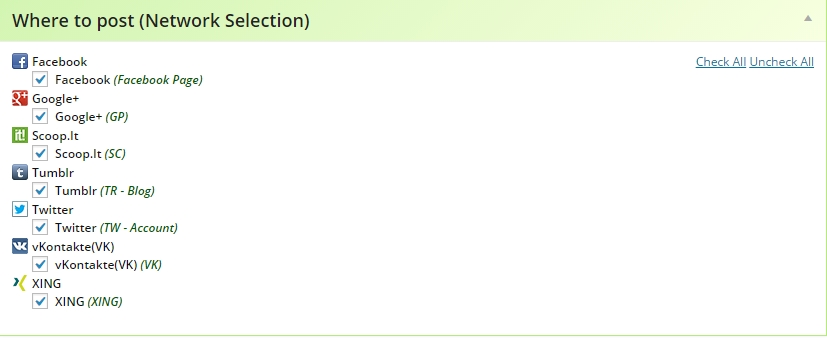 3. You can set how often to posts as well as what time it should start and stop.

4. You can define what posts, pages or other custom post types will be posted.
SNAP can find posts by …
– Categories and tags
– Exact dates
– Timeframes
– Types, Statuses, Formats
– Authors
– Get Exact posts and pages
– Search patterns
– Meta fields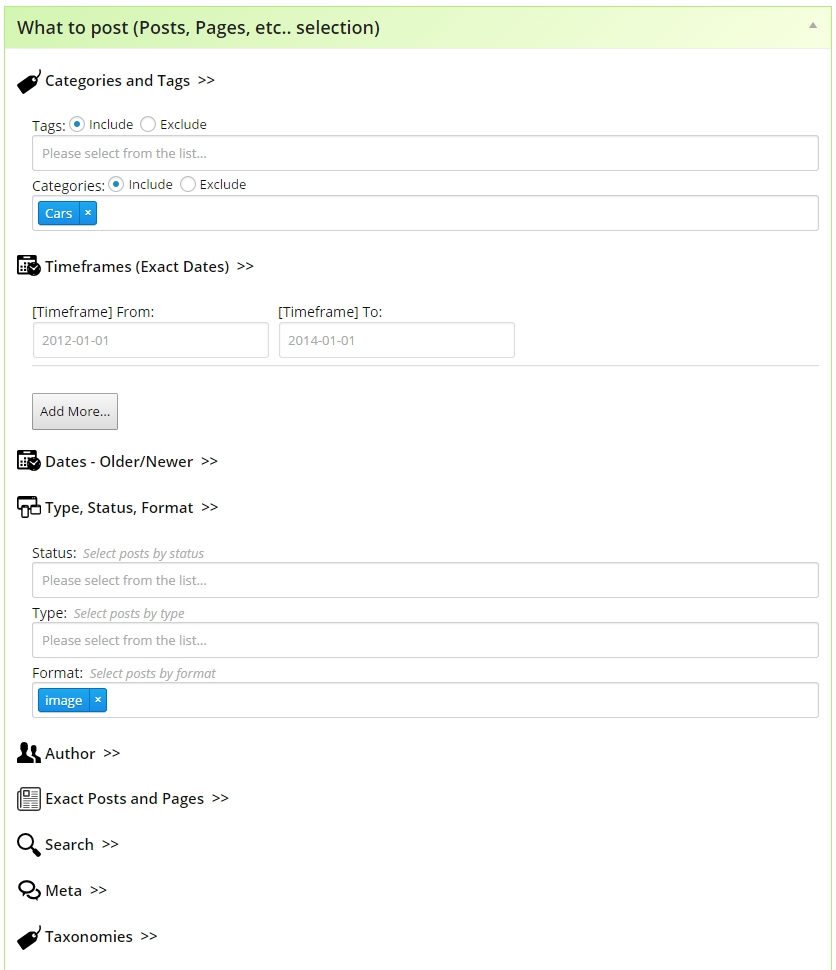 – Taxonomies
UPD (Jan 18, 2015): Please do not ask for a release date. We don't have any specific release date set yet. As soon as we make a decision on a date we will publish it right away.
SNAP V4 is not just some improvements, it's almost 100% rewritten. We need to make sure it's done right. All we can say right now, that beta version should come out in several weeks, and final release date will depend on beta testing. Beta testing will be public and we will announce availability of the beta release here in this blog and of course it will be autoposted to all our social accounts. So follow us anywhere you like.