Plugin interface Location
Plugin outgrew it's old place under the settings menu. SNAP is now located in the left menu column.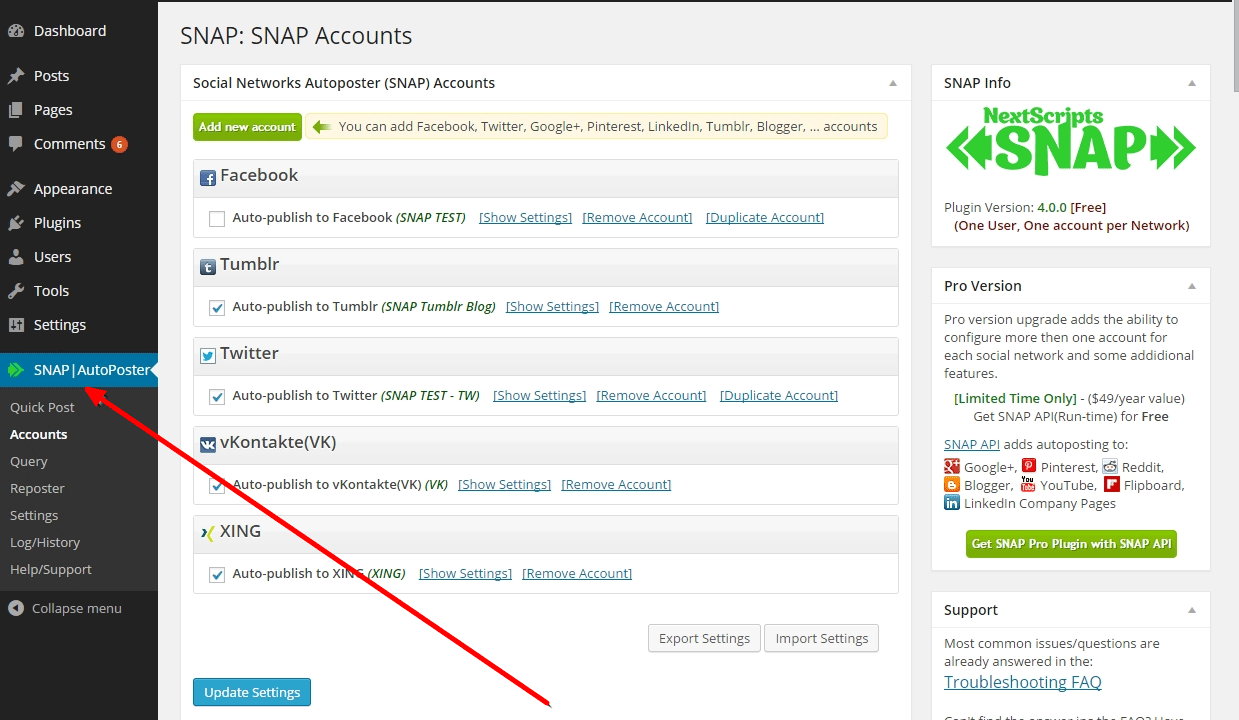 Metabox
Settings for unchecked networks are now collapsed in the post metabox.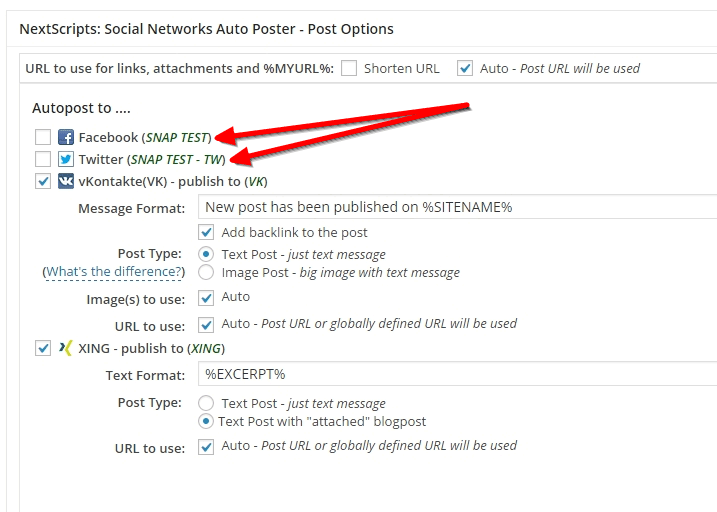 New Facebook Configuration interface
There is no more "Facebook URL" field. Once authorized plugin will read all available profiles, pages and groups and let you to choose one.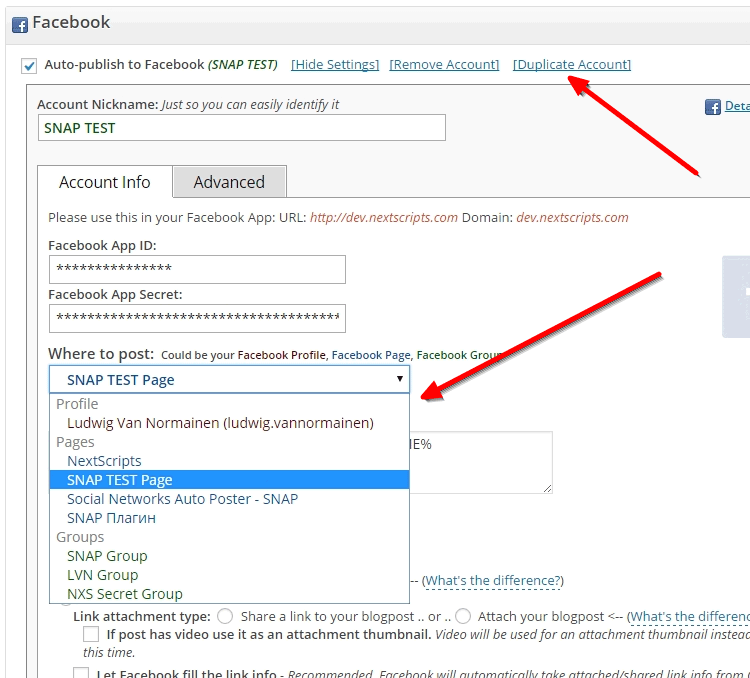 There is also new "[Duplicate Account]" button that lets you easily setup many pages or groups. Just click "[Duplicate Account]" and select another page or group from the list.
Query
New plugin section – Query. It shows all scheduled posts, autoposts and reposts. It also has an ability to cancel scheduled post or perform it "Right now".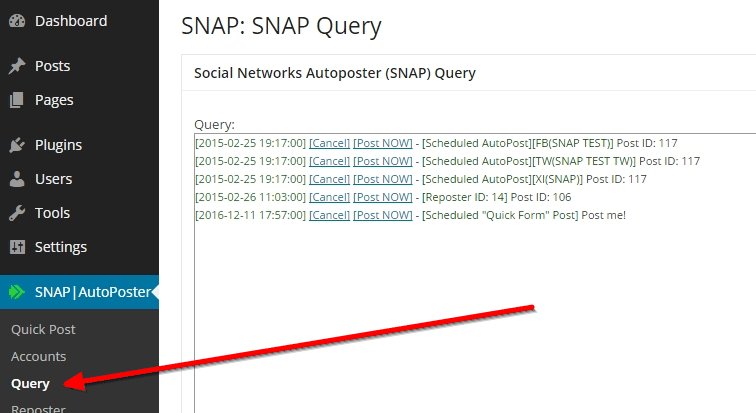 PS: Please do not ask for a release date. We don't have any specific release date set yet. As soon as we make a decision on a date we will publish it right away.
SNAP V4 is not just some improvements, it's almost 100% rewritten. We need to make sure it's done right. All we can say right now, that beta version should come out in several weeks, and final release date will depend on beta testing. Beta testing will be public and we will announce availability of the beta release here in this blog and of course it will be autoposted to all our social accounts. So follow us anywhere you like.