Version 4 is coming out soon. One of the new features is "Filters" – an ability to define exactly what posts should go to each configured networks.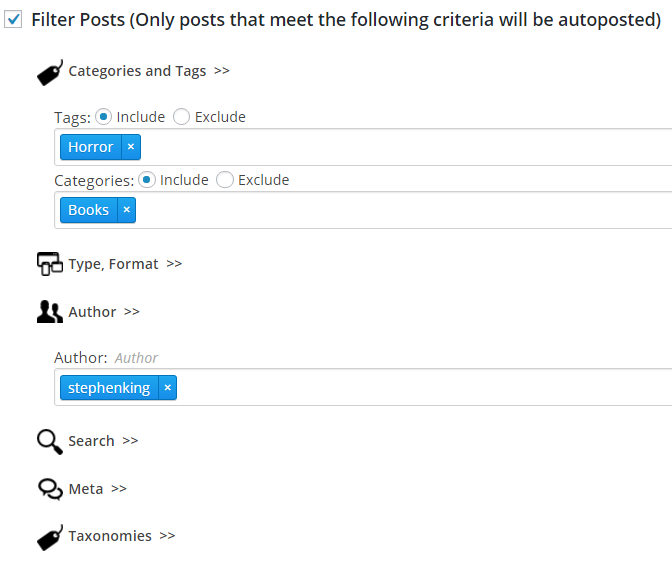 Current version allows so filter all posts by categories and custom post types and additionally filter each network by categories and tags.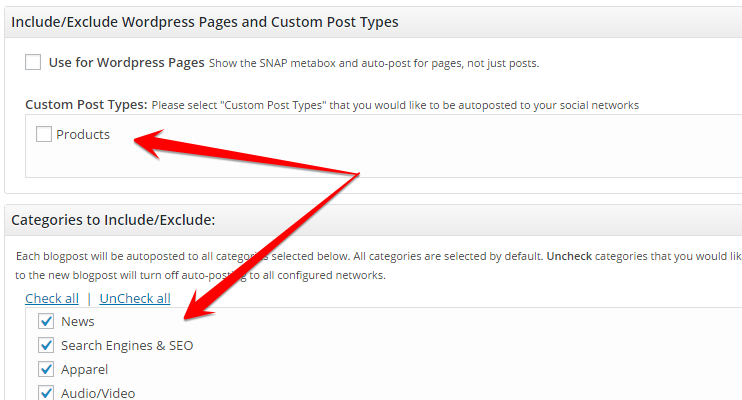 All this will be replaced by the universal filters that will allow to set all possible criteria for specifying the exact posts that should be autoposted both in general and per each network.
General Settings: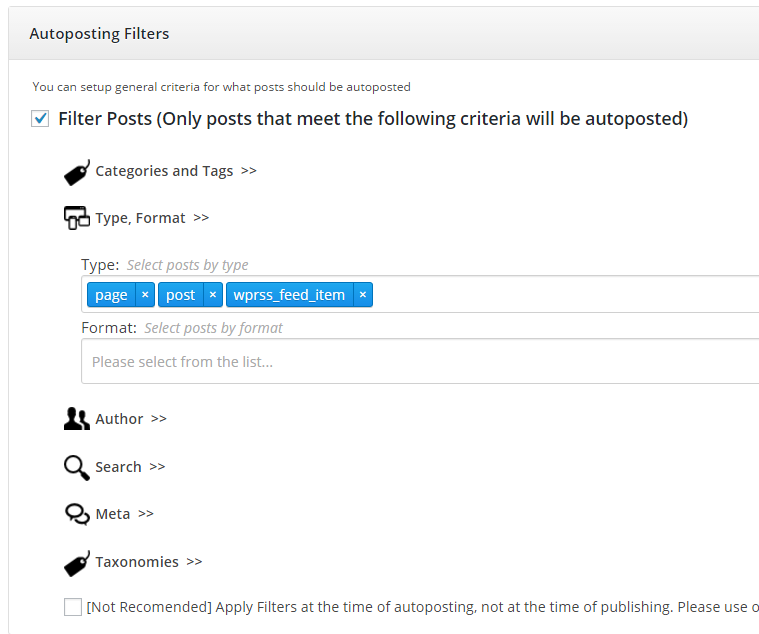 Network Advanced Settings: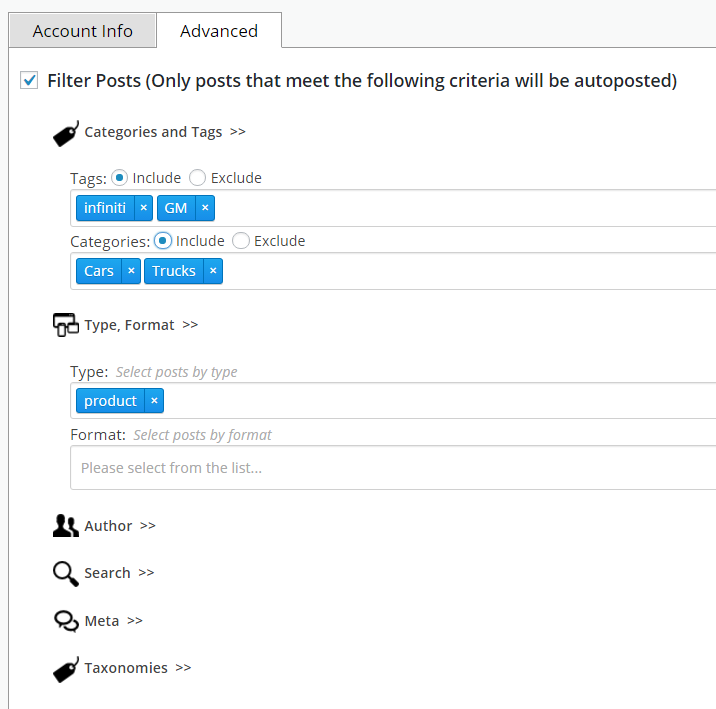 Posts could be filtered by Type, Format, Categories, Tags, Meta (Contents of custom post fields), Taxonomies (custom post attributes like product categories or tags), Author, and a search keyword.
Examples:
1. Post only posts assigned to categories "Cars" or "Trucks".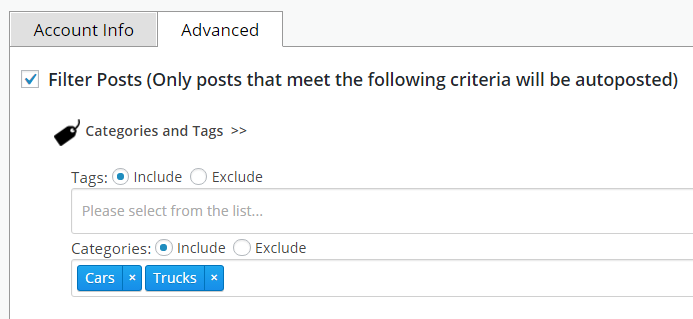 2. Post only video posts to youtube account.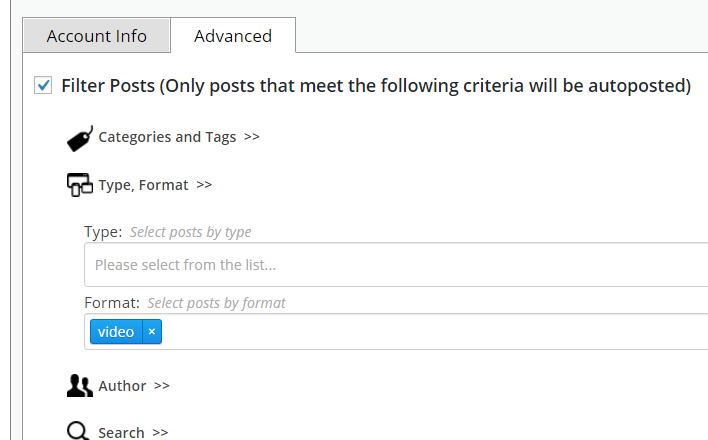 3. Post only posts about "Headphones".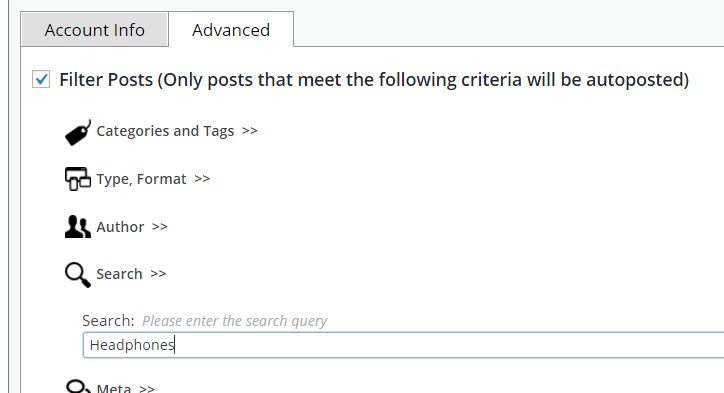 4. Post only Woocommerce products tagged "Headphones" or "Speakers"