Today we are announcing SNAP for WordPress Version 3.5. It will be released on Friday, March 4, 2016. This version is a result of our decision to change our release strategy. We are still working on completely new and totally re-written version 4. That version will be a major release and it already took a lot of time to develop. We realized that while we are sitting on some cool features that were made for upcoming V4, version 3.4 already got 32 almost featureless releases. We are sitting on them for too long. Some of those features require brand new V4 platform and engine, but some of them can be easily ported to V3 and work along with the old code.
So we decided to make several smaller releases instead of keep people waiting for one big.
We are starting with version 3.5 that got new API connection engine. New engine comes with highly optimized, smaller and faster V4 API connector files. We created a way for new API connection engine to seamlessly work with the old one.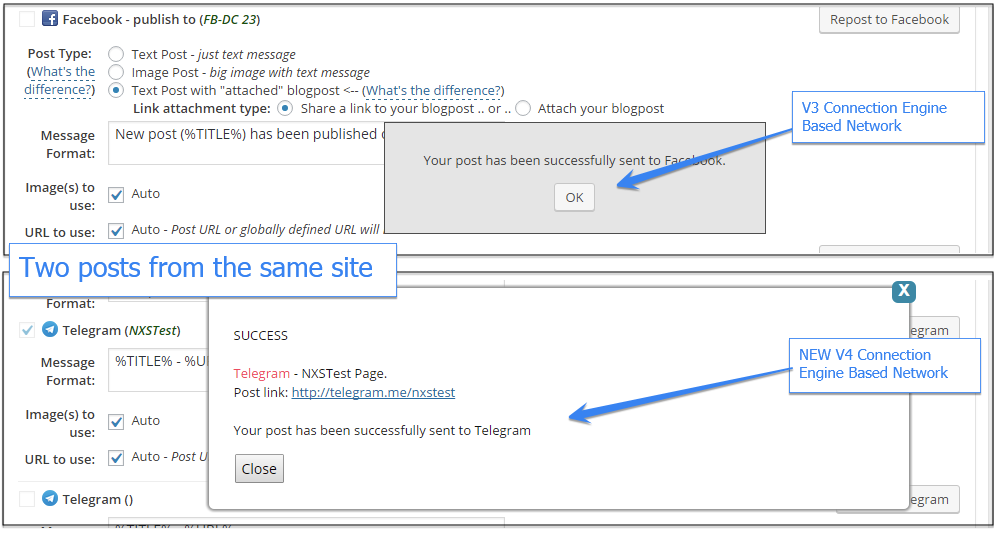 Version 3.5 has three networks based on this new V4 API connection engine:
Telegram [New] (Free and Pro),
Instagram [New] (active "SNAP API" subscription members only),
XING [Updated] (Free and Pro).
Eventually all networks will be ported to new V4 API connection engine. Very soon we will make couple more V3 releases with new interface, features and networks and then, once we finish new autoposting engine, we will switch it on and call that release V4. That's the plan.
PS: We apologize to all people who are waiting for the new "existing posts re-posting" functionality. This feature actually requires new V4 posting engine and will be available only in actual V4.