Update – July 21, 2017
In order to comply with new Facebook API, ability to manually set "shared link info" has been removed from SNAP Version 3.8.6. Also SNAP implementation of OG tags has been improved a bit, but we are still recommending to use more powerful solutions.
---
Here is the Facebook announcement – API Change Log: Modifying Link Previews

Facebook API 2.9 update came with deprecation of support for manual setting info of shared/attached links – Facebook API 2.9 Changelog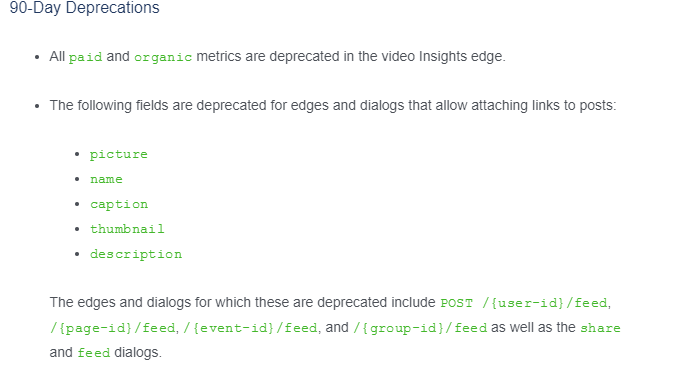 This is exactly the part of the Facebook API SNAP was using to set shared/attached links info when "Plugin/API" or "Set your own" option is selected in the "What should fill attachment info" field.

Facebook API 2.9 made those fields 90 days deprecated. That means all apps stopped posting that info on July 18, 2017.
The only option left is "Facebook" that uses OG metatags. Please set your OG metatags correctly. There are dozens of plugins that can do that.