Setup/Installation: Tumblr - Social Networks Auto-Poster for WordPress
How to setup Tumblr in SNAP WordPress plugin and API
Tumblr uses OAuth to provide authorized access to its API. You need to register Tumblr application and get "OAuth Consumer Key" and "Secret Key". Then you will need to authorize your WordPress blog.
Tumblr Configuration
1. Create a Tumblr app for your website.
1. Login to your Tumblr account.
2. Go to the Tumblr Developers page: https://www.tumblr.com/oauth/apps
3. Click "Register application" button.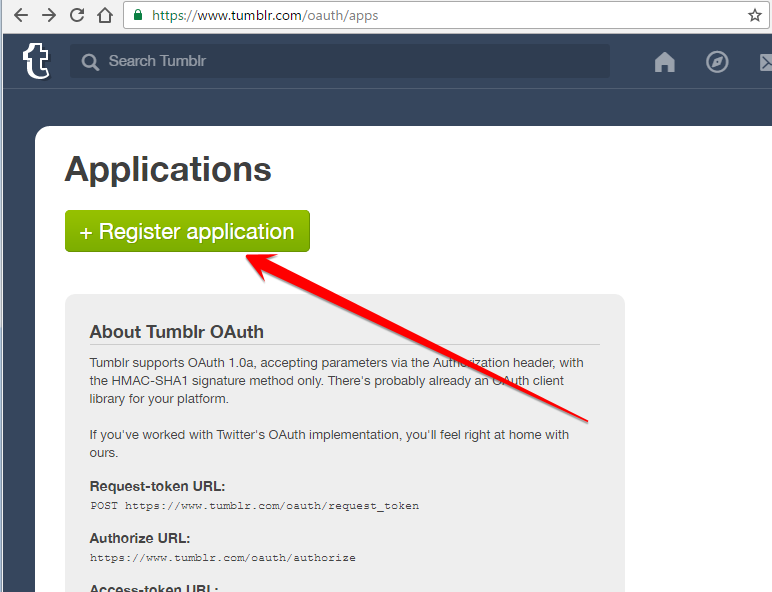 Fill "Application Name", "Application Website", all other fields (just enter your website URL to the "Default callback URL") and click Register".
Please use your own information, don't literally re-type "NextScripts Blog", "NextScripts.com" and other sample info.


4. Click "Show secret key"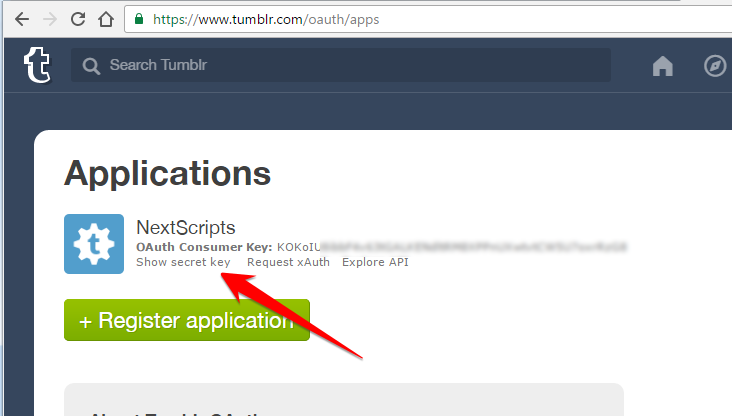 – Notice OAuth Consumer Key and Secret Key: on this page.

2. Connect Tumblr to your WordPress.
1. Login to your WordPress Admin Panel, Go to the Settings->Social Networks AutoPoster Options.
2. Click green "Add new account" button, select "Tumblr" from the list.
3. Fill "OAuth Consumer Key "Secret Key" from step 4 above.
4. Click "Add Account".
3. Authorize Tumblr for your WordPress.
1. Find the new Tumblr account in the list, click "Show Settings". Notice new link "Authorize Your Tumblr Account".
2. Click "Authorize Your Tumblr Account" and follow the authorization wizard.
3. Notice new dropdown "Where to Post". Select the blog you would like to post from that dropdown.
4. Your Tumblr is ready to use.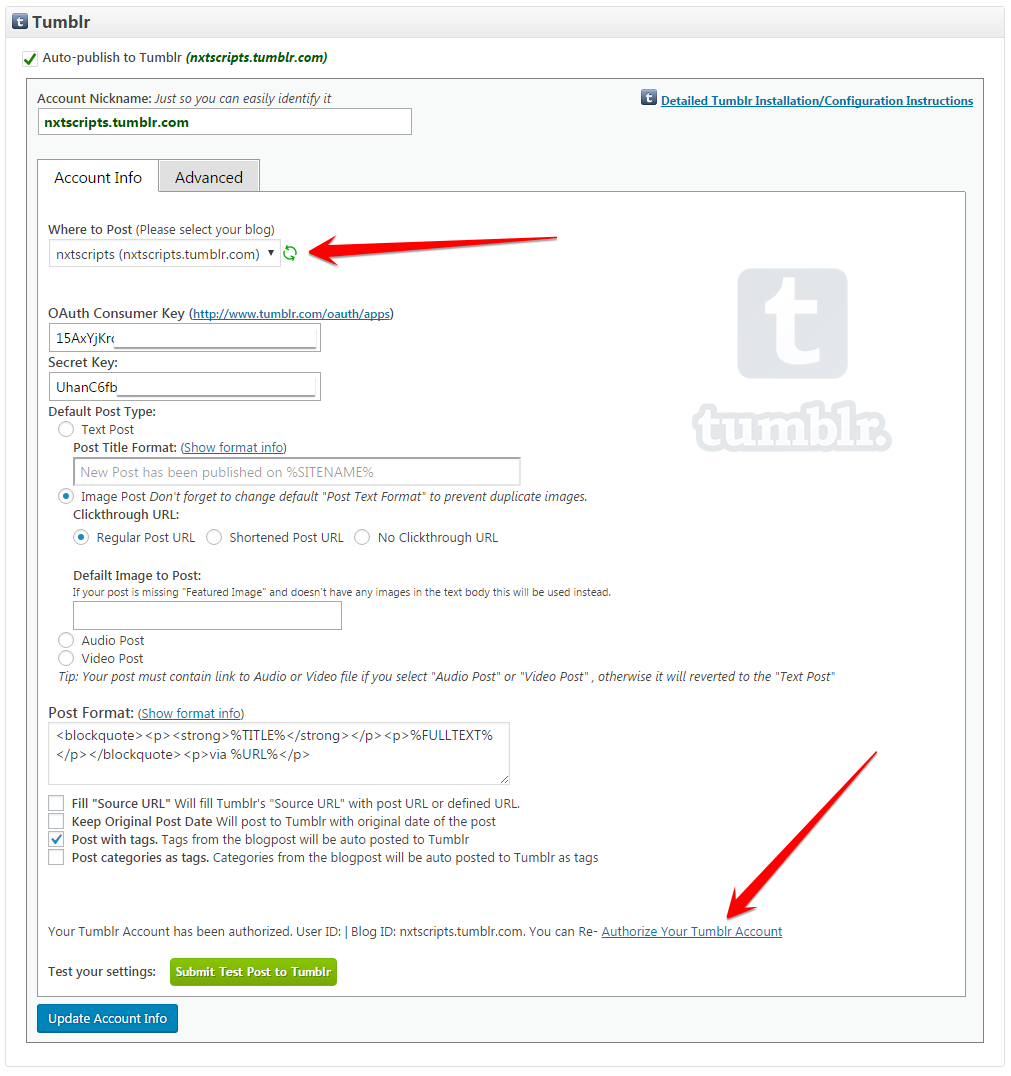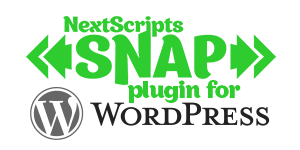 Pro version upgrade adds the ability to configure more than one account for each social network and some additional features.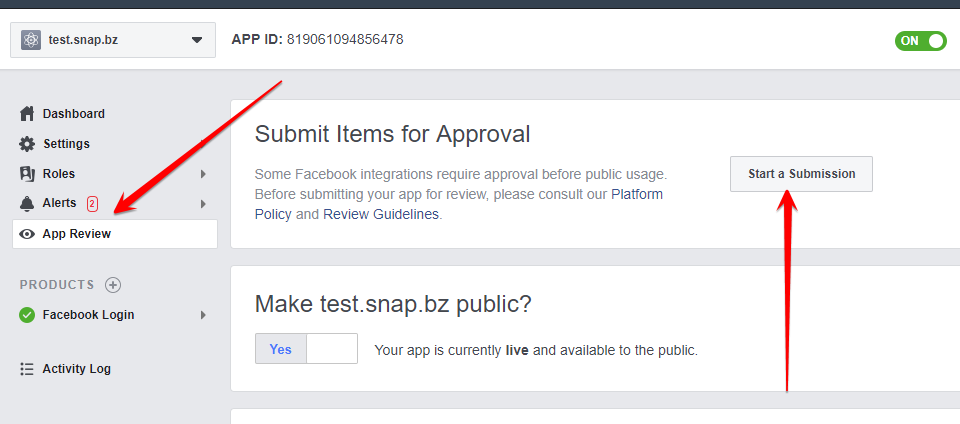 We are getting a lot of questions about upcoming deadline for Facebook app review. People are asking what should we do. The honest answer would be: "No one has any idea". We submitted several apps for Facebook review using different ways of describing and explaining...