NextScripts Blog & News
Latest posts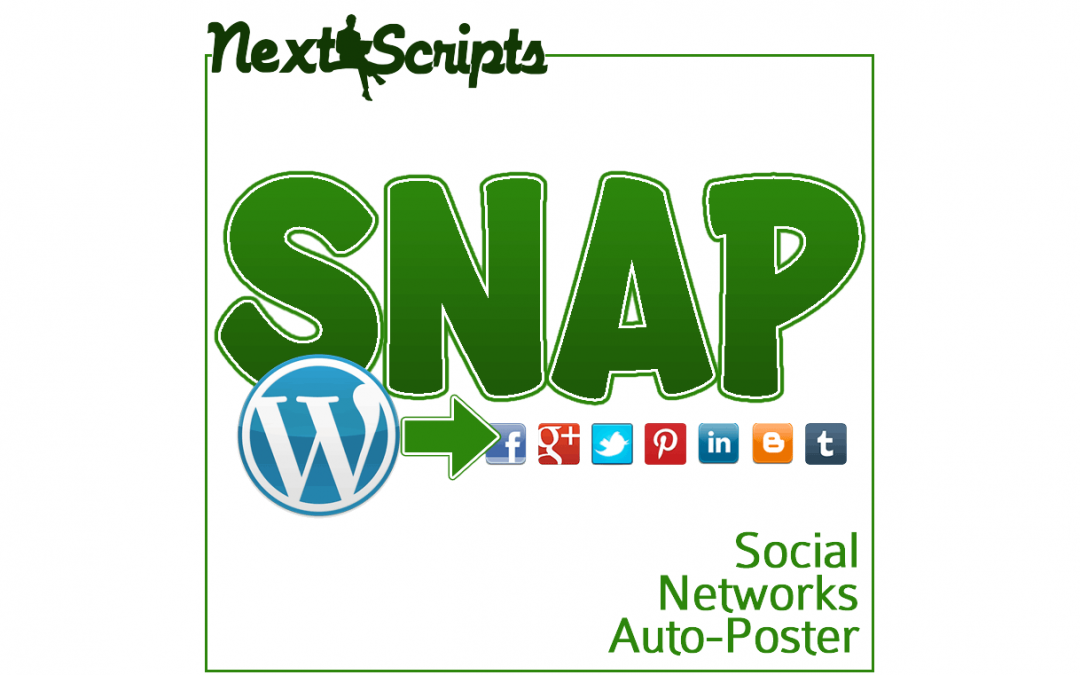 SNAP for WordPress Version 3.4.4 has been released. This version adds new network XING, some performance improvement as well as some bug fixes.
Versions 3.4.x will be the last of V3 family. We already started working on the version 4, which will bring new interface and many new features including completely revamped "Old Posts Re-Posting".
= 3.4.4 [11/17/2014] =
* New – New network "XING". Post text messages or share links to your personal account.
* Improvement – Performance and memory usage improvement
* Bug Fix – [Diigo] "301" error message has been fixed.
= 3.4.3 [09/17/2014] =
* Improvement – Full WordPress 4.0 compatibility including fixed for all "depreciated" notices.
* Improvement – Better handling of Twitter characters limit.
* New – %CT-CustomTaxonomy% tag (Twitter only for now)
* Bug Fix – "Verify Featured Image" checkbox in the settings tab was not working along with functionality it should turn on.
* Bug Fix – "Filter posts by tags" was broken.
* Bug Fix – "Filter posts by categories" was not working in some environments involving third party automated posts or scheduled posts
* Bug Fix – "Incorrect import file" message when importing previously exported file. (Actual problem was with "Export")
* Bug Fix – Duplicate "Update Settings" button.
* Bug Fix – [LinkedIn] ugly error messages.
* Bug Fix – [Plurk] – missing token error.
= 3.4.2 [07/16/2014] =
* Bug Fix – Fix for Broken Visual Editor. TinyMCE 4.0 compatibility broke earlier TinyMCE versions.
You can install it directly from your WP Admin panel, download it from NextScripts or from WordPress.org
---